CENTURY 21 RiverStone in Priest River, Idaho
19 W. Beardmore
Priest River, Idaho 83856
office (208) 448-0901
View Map to Office >>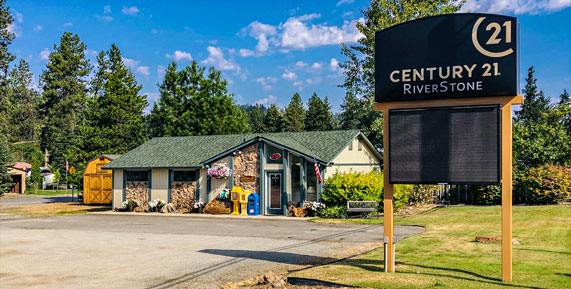 CENTURY 21 RiverStone Priest River and North Idaho's Real Estate Leader!
PRIEST RIVER If you're looking for a slower pace and a relaxing environment, winter and summer, this is the place! There are 15 lakes, numerous streams and two rivers. If your enjoyment is fishing, boating, swimming or water skiing, then Priest River is the place for you. In addition our area gives a whole new meaning to the words "Winter Wonderland" for skiers, snowmobilers, snowshoers, cross country enthusiasts, and ice fishermen, this is a Recreation Paradise!
Priest River is nestled in the Selkirk Mountain Range, bordered on the East by the Priest River, and on the South by the Pend Oreille River. Priest River is located 60 miles North of Spokane, Washington, and 25 miles West of Sandpoint, Idaho. Just a short drive north you reach Priest Lake. The crown jewel of North Idaho, Priest Lake offers an unparalleled variety of exciting activities and breathtaking scenery throughout the entire year. See which Priest Lake properties are available today.
Any questions call us at: 208-448-0901 or 800-205-8771.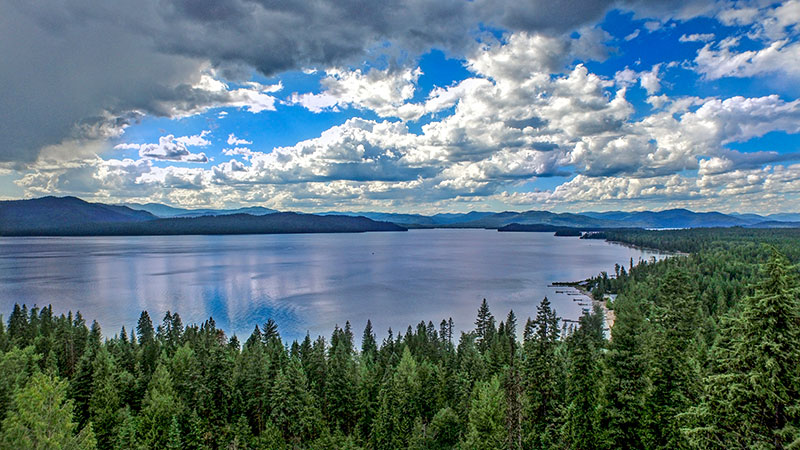 Photo: Priest Lake, Idaho
Each of us has specific strengths, knowledge and experience.
Whether you're listing a property with us or searching for Idaho land for sale, we are here for you. Our northern Idaho real estate company is dedicated to providing you with every service you need to make your real estate transaction successful.
---
Discover Priest River, Idaho and see why so many people love this beautiful little community.
"See why people choose to relocate their families and businesses to this special spot in northern Idaho. "
Request a Relocation Kit. We'll send you our informational packet.
Unlike other North Idaho real estate firms, our agents don't compete against one another. Our common goal is finding you what you want, be it an acreage, commercial property or Priest River Waterfront real estate.